The DroneBase Pilot network is the largest group of professional pilots in the nation. Our goal is not just to grow our network in terms of size, however: we also want to grow our pilot's skill sets and create as many opportunities as possible for them to fly.
Recently, we spoke with Mike Hendricks, who shared how DroneBase has added value to his professional life as a drone pilot.
Hendricks has been with DroneBase for over 2 years. After his first mission in March 2016, he's gone on to complete upwards of 300 missions with us as a Part 107 Pilot, including extreme weather-related inspections earlier this year.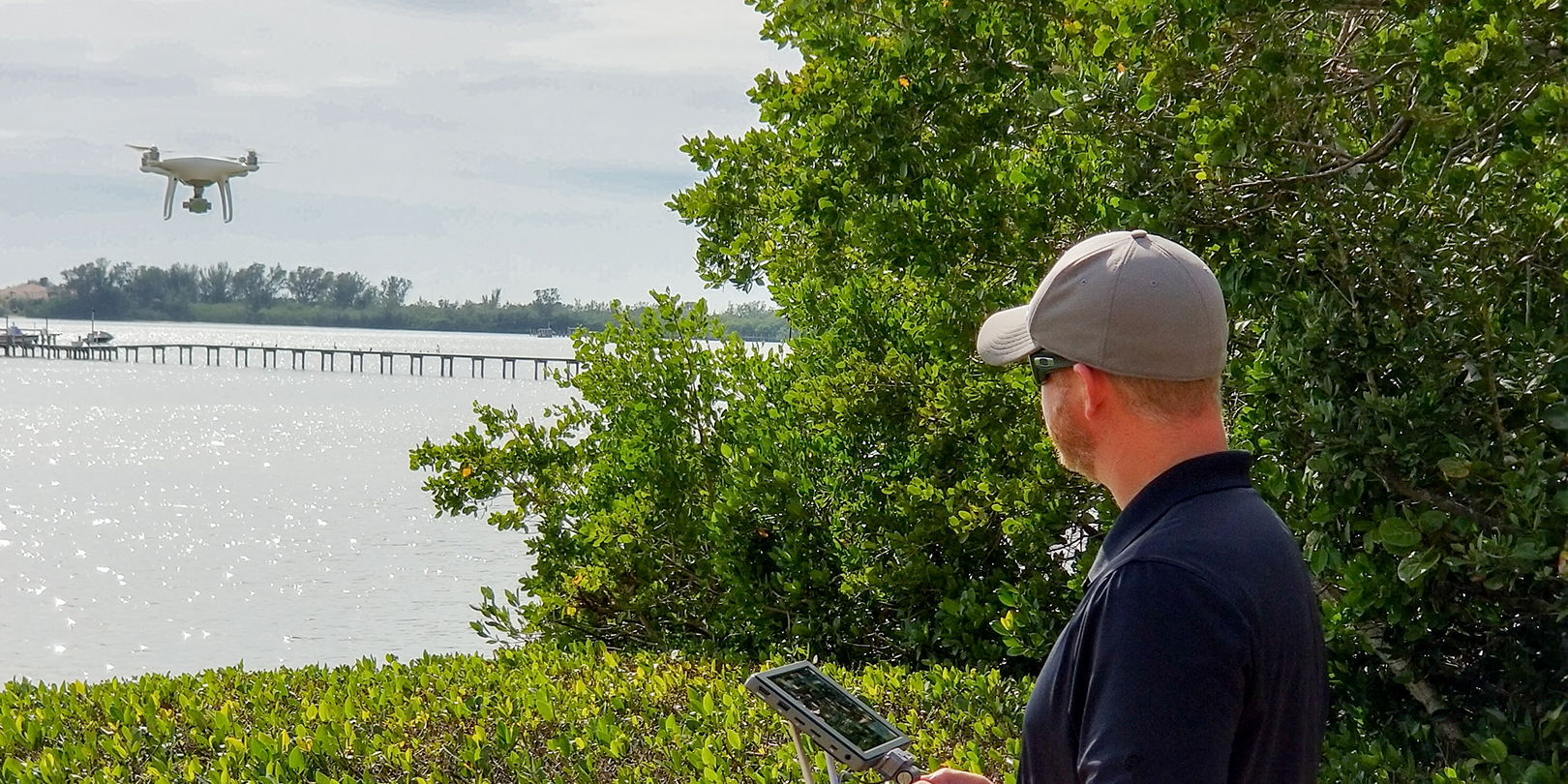 While Mike is a talented pilot, his interest in photography didn't start with drones.
MH: Flight, along with photography and cinematography, have been lifelong passions of mine. Growing up as the son of an Air Force fighter pilot, I was always surrounded by amazing flying technology. I began flying radio controlled airplanes and helicopters as a teen.
Three years ago, I realized that I could combine my love for filming with my love of flying, and I purchased my first professional-grade drone. The best part of that investment was the notion that I could get paid to do things that I really enjoy doing. Regarding vocations, it's been said that if you do something you love, you never work a day in your life. I definitely feel that way about my work as a drone pilot!
An element that makes me relatively unique as a drone pilot is that I combine flying expertise with my knowledge of computer-aided flight modes and third-party flight controller applications.
Sometimes getting great shots means knowing how to manually execute a complex maneuver in tighter spaces, while other times call for smooth, cinematic camera movements that can best be accomplished through automation. I also consider the drone to be my camera in the sky. Rather than just putting it up in the air and hoping for some good aerial shots, I'm thinking like a photographer and a cinematographer- considering framing, perspective, lighting, color, aperture, shutter speed, and a whole lot more when doing drone work. It's that blend of art and science that can make this medium so breathtaking.
According to Mike, who only flies part-time, his drone income has grown into nearly the equivalent of his full-time salary! He credits the DroneBase App for making it easy to fly Client Missions:
MH: I really enjoy flying Client Missions with DroneBase. I love that the app gives me a great starting point to plan my flights, with detailed information about the location, maps, shot lists, and even integrated driving directions to the job site. I also enjoy the fact that virtually every job can be done pretty quickly and with just a couple of batteries. Since I don't have to mess with any post-production work like editing, the income is very competitive for the time invested. And what's not to love about getting paid to fly a drone?!
Mike also noted that DroneBase is suitable for pilots of various experience levels. We're glad to have a pilot like Mike on our team - and we're thrilled to have earned his seal of approval!
MH: Honestly, I feel that all levels of pilots can benefit from doing work with DroneBase. The newer pilots can gain experience and recoup some of their equipment costs, while seasoned pilots can supplement their income and gain new exposure. Every mission has the opportunity to lead to new work.
I've heard critics complain that DroneBase is only for rookie pilots and the payouts aren't equivalent to the rates that some commercial operators command. While my 1099 could argue that point, I'd also counter with another thought. Many of my best repeat clients have been gained circumstantially while out doing DroneBase jobs. I can't tell you how many times someone walked up to me while I was flying a DroneBase mission to say, "Hey, I've been thinking about hiring a drone pilot for xyz. Do you have a business card?"
Opportunities for drone pilot jobs are everywhere, and DroneBase has helped to launch many new ones for me.
---
You can learn more about Mike Hendricks by visiting his website.
To hire a DroneBase Pilot like Mike, get in touch with us today!