While fall foliage makes for wonderful photography and videography, there may be no better time for drone imagery than winter. For marketers, landscape photographers, real estate agents, and more, a frosty winter's day can be a brilliant backdrop.
The footage you gather will be worth the temperatures endured whether you are using the footage for marketing content for your business or as a holiday gift for a family member proud of their home and property.
Though these claims may seem counterintuitive, there are several reasons why winter imagery can be so breathtaking. Not only can the lack of vegetation make it easy to see the vastness and scope of a property, but the snow cover makes for a unique aesthetic.
All of these elements working in collaboration can be the perfect catalyst for leveraging excitement around the season.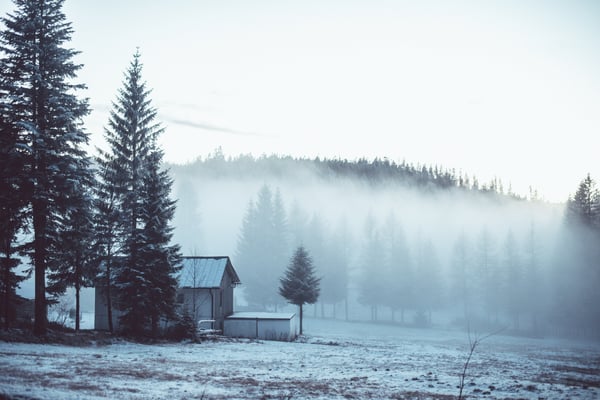 Barren Landscape
While leafless trees can be depressing, signaling the death of Summer and Fall and the hunkering down through the cold months, there are some benefits to the lack of vegetation.
For real estate photography, for instance, properties tend to be less busy in the winter months. This allows for listings to better display the entire scope of a property.
A Winter Wonderland
What is really special is when you are capable of capturing drone imagery of a snow covered landscape.
Snow cover cleanses the color palette of a landscape or property. When photographing warm, inviting homes amidst a sterile, snow cover world, the comfort and welcomeness is amplified.