Here at DroneBase we pride ourselves on being a company of firsts.
We are the first drone company to operate exclusively via a pilot network (trademarked July 2014). We are the first drone company with a true national presence, offering 48-hour turnaround on drone imagery for any address in the United States (2015). We are the first drone company to pay drone pilots over $1,000,000.00 (2016). And now, we are proud to announce that DroneBase is the first company to complete over 10,000 commercial drone missions.
DroneBase Mission #00001 was flown by me on January 30, 2015 in San Juan Capistrano, CA. Mission #10000 was flown by DroneBase Pilot Michael K. on January 30, 2017 outside of Boston, MA.
As far as we know, that means we are operating at around 10x the scale of any other comparable company. To be precise, this isn't just 10,000 times someone accessed our tool or we 'powered' some aspect of the flight. Each DroneBase mission has a customer on one side and a drone pilot on other. Some missions take lots of flights - nearly 30 when our first Business Development hire Dan Gnecco and I mapped 5 miles of Kern County riverbed for a local water authority (below). And we only use our internal DroneBase platform and DJI Go App (now DJI SDK) to get our missions flown.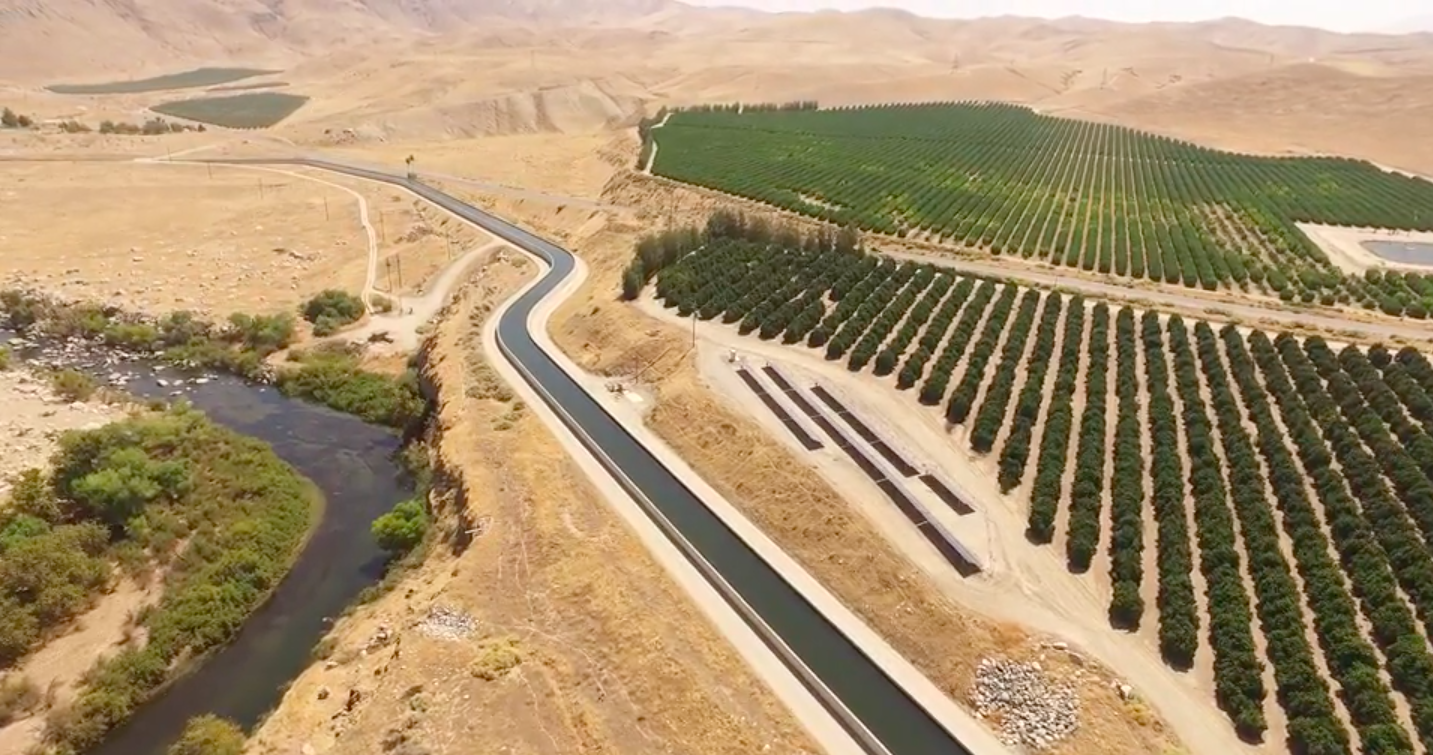 I keep the check for Mission #00001 on my desk so we never forget two things. First, we are incredibly grateful for every single customer that has trusted DroneBase to pilot a flying robot that pulls sensitive data from their property, worksite, cell tower, bridge, or pipeline. You took a risk on a new technology and company, and we work hard to reward that faith with every single action we take as a company.
Second, we are incredibly grateful to every single pilot who trusts DroneBase to provide challenging, engaging activities to do with your drone. Drone pilots are at the heart of this company and we know what it feels like to be out in the field - sweating in the heat, freezing in the cold, getting an unknown compass error, hot-swapping batteries, and getting questioned by random onlookers mid-flight. We believe being a drone pilot is a profession and we are so impressed by your investments of skill, equipment, time, and effort to perfect your craft.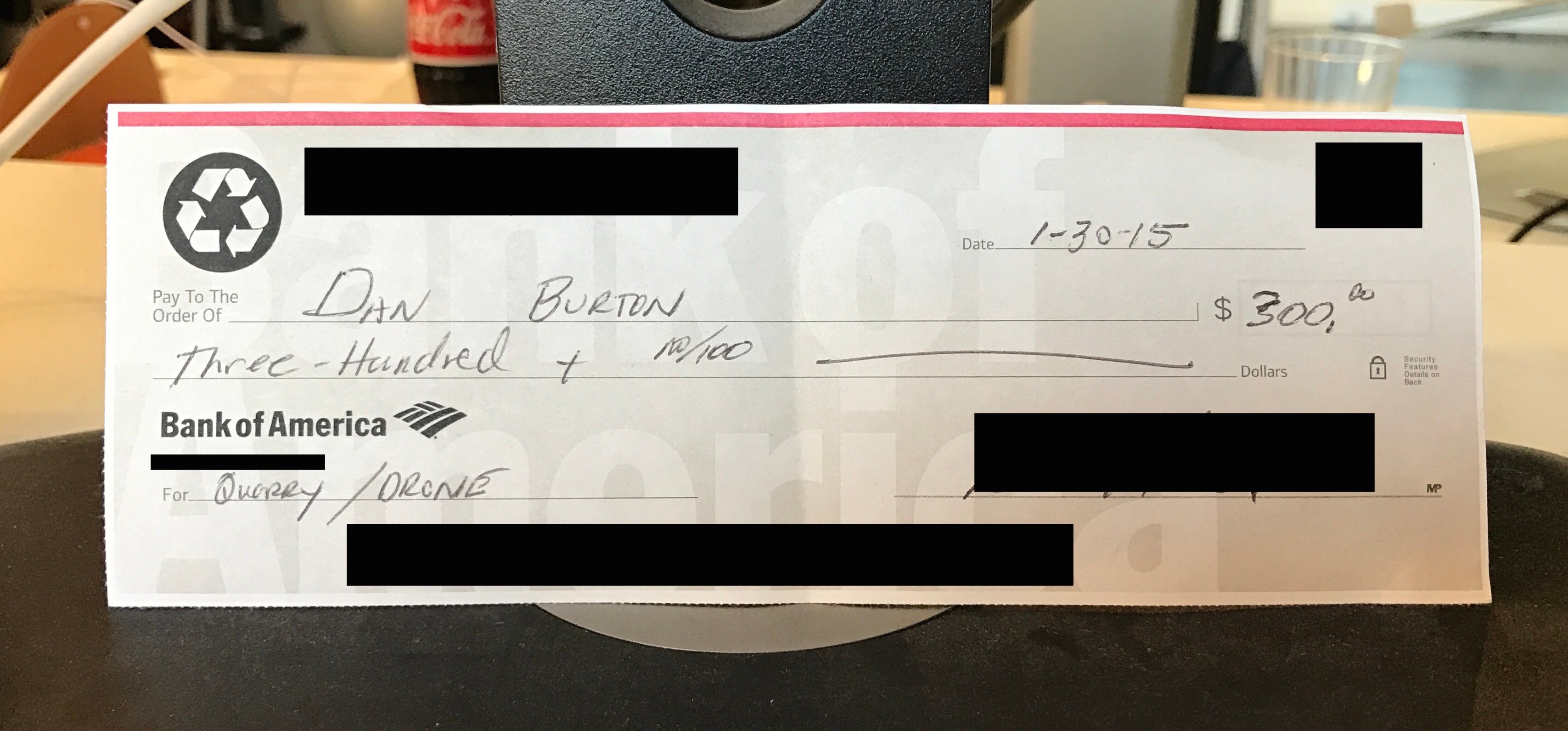 Next stop, Mission #100,000.
If you are a customer interested in working with DroneBase, go here.
If you are a drone pilot and are looking to get started with your drone today, sign up here.
Just for fun, a little more detail on DroneBase Mission #00001 and #10000
Mission #00001
I personally flew Mission #00001 on January 30, 2015. I was driving up and down industrial corridors in Orange County and the Inland Empire, CA, basically begging construction sites and mine owners to let me fly a drone for free over their worksites.
I was doing a demo set up by a fellow Marine Corps Veteran (always my best source for warm leads) at the largest construction site in Southern Orange County. I was flying a DJI Phantom 2 Vision+ and a Homebrew drone that I had hand-built, soldered, wired, and programmed, and that worked as planned about 15% of the time. While flying, we heard that a quarry owner about 20 minutes down the road was about to explode TNT in about an hour to make his big rocks into little rocks. He would pay me $300 bucks to film the explosion - deal?
Being the entrepreneurial drone pilot I was, I hustled over to the site and set up. We took the drone above the mine, we hid behind a berm, the demo guys blew the explosion, and we all cheered. The demo guys loved it because they never get to see their explosions in action. The quarry owner cut me a $300.00 check on the spot and I celebrated with a Wendy's Frosty that never tasted so sweet.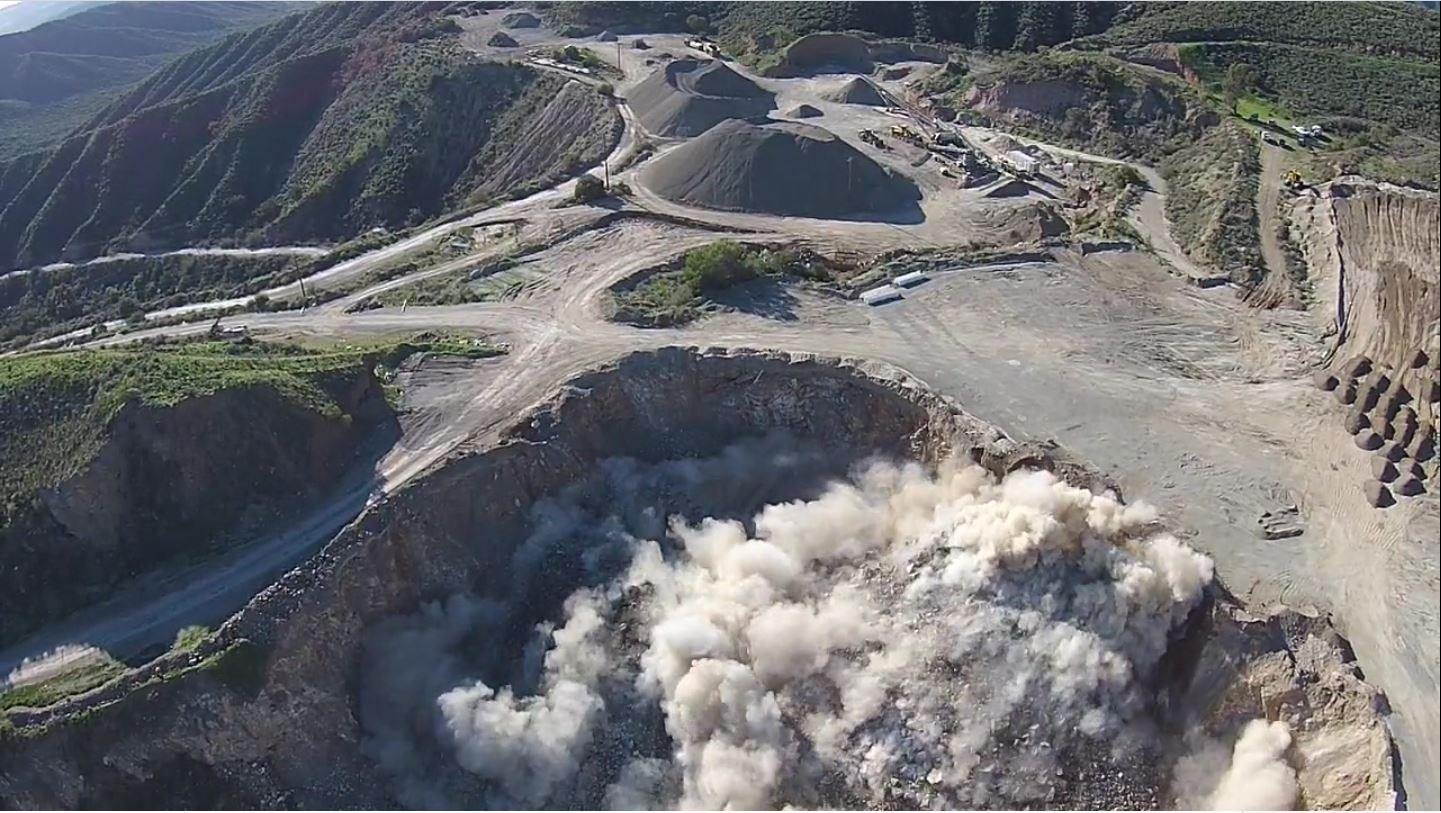 What is the market size for exploding mines? Probably not that big. But after that initial drone flight, the quarry owner let us run a more sophisticated system that could measure his quarry stockpiles to gauge his inventory. He asked me to come back each week to other sites where he was taking apart huge mansions, so the millionaire owners who lived in another state could track progress at the site. That one first flight, that leap of faith rewarded, is where almost all of our best customers have started.
In January and February, I was our only drone pilot. If you somehow found DroneBase, the CEO would take your order, fly your site, process the data, and (maybe) remember to send you an invoice afterwards. Finally, in March 2015, we sourced our first mission from a pilot from the DroneBase network, and have been getting our pilots paid to fly ever since.
Mission #10000
Exactly two years later, Michael K. completed DroneBase's 10,000th commercial drone flight at a construction site outside of Boston, MA using his DJI Inspire One Pro. We're happy to give Michael a new DJI Phantom 4 Professional for helping us reach this milestone!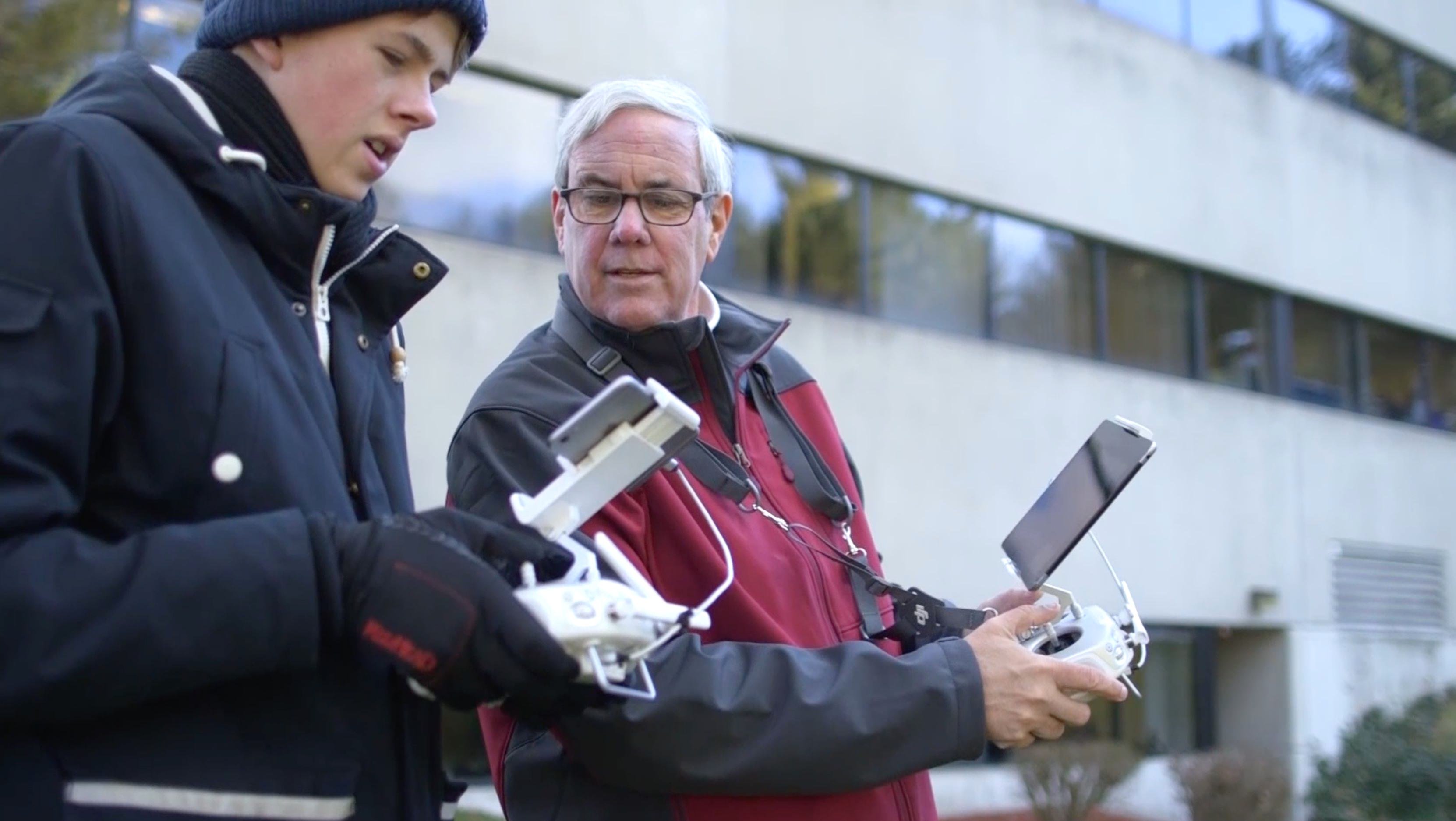 View Michael's Mission share page here: https://collab.dronebase.com/m/4bb3fe007b9eddf429f8212e83066aa3
---
From Michael:
I first started flying drones for videography in 2013. I even flew to Montana for a two-day training course in how to operate it and get the best shots -- we've come a long way in usability since then!
I'm a licensed commercial pilot and former flight instructor. I own and fly a Mooney Ovation aircraft, and have logged nearly 4,000 hours over 44 years of flying.
I was one of the first people in Massachusetts to obtain a Section 333 waiver that allowed me to fly commercial drone missions -- that was in early 2015. This was before the FAA changed the rules to allow non-pilots to obtain Remote Pilot Certificates.
From the moment I first heard about DroneBase, I resonated with the concept. Pilots should spend their time flying and making great pictures, and not booking services.
I've made dozens of flights for DroneBase, from a mountaintop in Vermont to a historic mill in Massachusetts.
The most intriguing assignment from DroneBase was around the construction of a huge regional warehouse for a major online retailer. We photographed the construction every three weeks, from the clearing of woodlands to the day they cut the ribbon. It was fun to see our photographs posted on the walls of the construction trailer every time we visited.
Whenever possible, I try to fly in tandem with my son, Rob: I fly the aircraft, and he "flies" the camera. We've come up with creative shots that would have been difficult or impossible to accomplish with a single-pilot setup.
---
DroneBase is so grateful to be able to support great pilots like Michael. We only succeed when our pilot community succeeds and we look forward to helping more people turn drone pilot into a profession in 2017.