This is a story about Joe, a commercial drone pilot who went from picking up Missions from DroneBase to joining our Sales team and creating more opportunities for other pilots in our network. Joe Derario is a husband, father of two, and tech enthusiast. He is passionate about helping others adopt new solutions through the science of data, the power of technology, and the art of storytelling. When he's not working, you'll find Joe flying a drone, playing guitar, golfing, tending to his hydroponic garden, or traveling with his family.
Here's more about Joe's beginnings as a drone pilot, his path to connecting with DroneBase, and his thoughts on the future of DroneBase and the drone industry:
How did you first become interested in drones and piloting?
As my wife can attest, I've always been an early tech adopter. In December of 2015 I was on interstate 400 in outer ATL (also known as OTP) driving my parents to the airport. Traffic is usually horrible in ATL, and today it was gridlocked. There was an apparent wreck about 1 mile up the road. While impatiently waiting, I noticed a drone cruising above us at around 75ft AGL heading towards the wreck to get a visual of the situation (what I now know was a DJI Phantom).
I had no clue where it was coming from or who the pilot was. However, at that moment I got bit by the drone bug and my curiosity spiraled. The next week I went out and bought myself a Phantom 3 drone and dedicated much of my time and money learning to fly it, using 3rd party software, and meeting as many industry leaders as I could. I knew this tool was going to change the way in which we obtain data and leverage that data to tell immersive stories.
What are your favorite things to shoot?
I really enjoy capturing unique perspectives in nature, various landscapes, and golf courses. I enjoy the creative process of photogrammetry. More specifically, learning the nuances of certain Apps/Software, setting up autonomous flight plans, image acquisition, editing the images and generating 3D Point clouds/meshes. To then take that data and manipulate it in other platforms such as Unity, Blender, or SketchFab opens up endless opportunities across sectors including gaming, marketing, film, education, and more.
I'm fascinated by the idea of recreating environments that we can transport ourselves into using AR/VR/XR platforms. Drones are an indispensable tool to accomplish that and one of my favorite processes to work through.
Were you a full-time drone pilot?
I was not. From 2012 to 2016 my primary occupation was Advertising Partnerships at Apple, working with developers and marketers to help monetize services including Apple Music, Apple News, and the App Marketplace. Prior to joining the DroneBase team, I was part of the Pinterest Partnerships team working with marketers to leverage computer vision / visual search as a means of driving positive return on ad spend.
How did you first find out about DroneBase, and when did you first start flying as a DroneBase Pilot?
I started flying drones at DroneBase in early 2016 shortly after receiving my Part 107. It was more of a side hustle from my full time job in advertising. DroneBase presented an opportunity and pathway for me to explore this new found technology and its potential.
Describe your first DroneBase Client Mission.
My first DroneBase Mission was a Getty Image submission that got approved (then a few that got rejected). From there I flew a few homes for Real Estate Clients and a couple of Roofing Missions for what I now know was for one of our Insurance partners.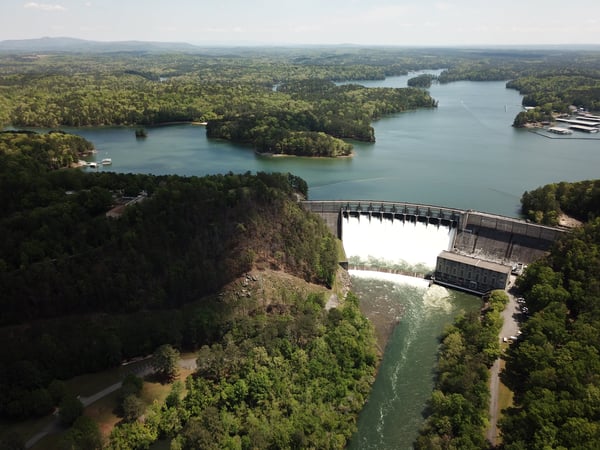 How long were you a DroneBase pilot before applying to join the team as a full-time employee?
I was a pilot for 3 years before joining the team. I noticed a job posting on LinkedIn for a Sales / Partnerships lead and knew it was something I needed to pursue.
What did you think about DroneBase before joining the Sales team?
As a pilot, you can't fathom why companies wouldn't utilize DroneBase or any other DSP to help scale their business. So with that, there were assumptions that DroneBase was completely inundated with customers and partner requests for aerial data.
Once you joined the team, did those assumptions change?
You realize quickly that the commercial drone space is still very much in its infancy. Driving change takes time and lots of education. But that's also where the excitement lies; that challenge of helping accelerate the adoption and growth of this new technology by delivering that ROI back to our partners.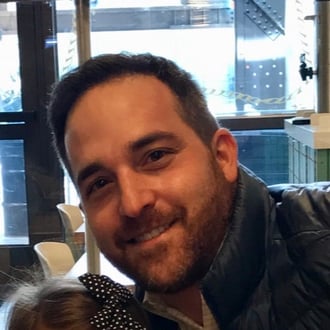 Are you still flying your drone regularly?
I try and fly whenever I can, as skills can clearly become perishable. I also volunteer with local first responders to teach the basics of flying, choosing the right equipment, safety measures, etc. Aside from that, I've created a space in my car specifically dedicated for my Mavic so it's always within arm's reach whenever inspiration hits.
What are you most excited about with DroneBase?
Innovating alongside our partners and our network of drone pilots; they're the ones on the front lines that are paving the way of this industrial movement.
Also, working with our customers in helping them adopt new drone technologies, such as thermography, to scale their businesses while creating safer and more efficient processes.
What are you most excited about with the drone industry in general?
Aerial Thermography, LiDAR, Autonomous Flights (BVLOS), Wireless Charging/Drones In Box, 5G and Interoperability.
We're at somewhat of an analogous time to the feature phone, held back by regulatory limitations, walled gardens, and limited hardware/software options. The FAA and public perceptions are still a huge barrier and as a community, our job is to chip away at it.
It's humbling to be part of a company and community paving the way for an industry, all the while challenging the idea of normalcy through innovation.
---
If you're a customer and want to get in touch with Joe about DroneBase's solutions for your business, or you're a pilot interested in learning more about Joe's story, reach out to Joe at joe.derario@dronebase.com or leave a comment below.