Thinking of getting a drone? Or maybe you've purchased one but aren't sure what to do with it after the first few flights? You might be an ideal candidate for becoming a DroneBase Pilot.
As a part of our pilot community, you're able to browse through local "missions" and fly your drone to capture the requested aerial footage. There's a guaranteed payout on all client missions, and pano missions are a great way to get comfortable with capturing aerial imagery (of course, if a client decides to purchase the content you've captured, you'll get paid, too!).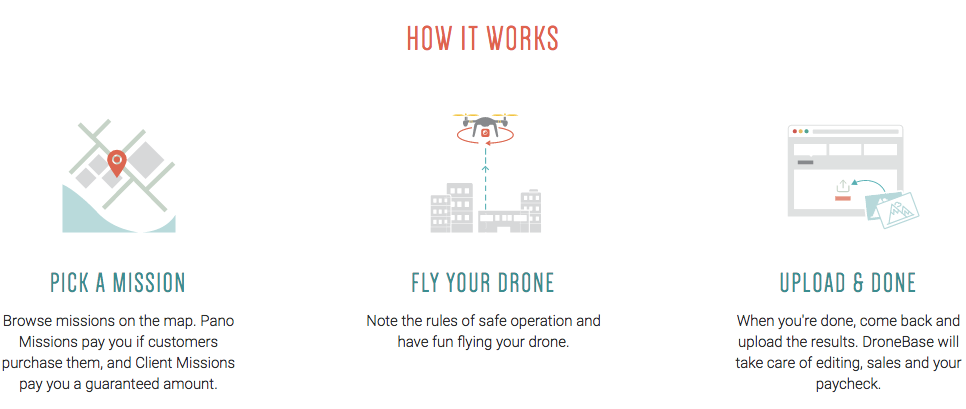 The number of active missions will only continue to increase in parallel with drone industry growth. Right now, the market for drone pilots is expected to double by 2022 - just imagine the wealth of opportunities to make money with your drone over the next few years.
If given the time, the DroneBase team could write up an endless list of reasons to become a pilot...but today, we've rounded up our top four:
1. It's Fun!
As a DroneBase Pilot, you'll get to have fun exploring your surroundings from a totally different perspective. The best part?
2. You'll Make Money While Doing It
Even amateur pilots have an opportunity to earn income while playing around with their drones.
3. It's Exciting
The drone space is a constantly-transforming industry...that's transforming other industries, too. For example, DroneBase pilots are currently breaking into the insurance space, capturing footage and saving lives. (Seriously!)
4. Training is Easily Available
If you do decide to pursue a career as a pilot professionally you can obtain your Part 107 license, which may open you up to additional money-making opportunities with your drone.
Interested in learning more? Visit our Pilot Page to sign up and start flying with us!