The AEC Insights platform introduces a new solution to collect and visualize construction site imagery. It allows construction stakeholders to simplify construction planning, expedite projects under development, and enhance site management in each phase of a construction project. We believe safer and more efficient methods of monitoring construction leveraging drone technology are the keys to unlocking the full potential of the construction industry.
Introducing the AEC Insights Platform
The AEC Insights Platform delivers a flexible solution to manage each phase of a construction project, from bid pursuit to closeout. Leveraging the largest global network of operators or your in-house data collection team, the AEC Insights platform leverages high-resolution imagery and video to enhance progress monitoring, minimize rework, and streamline site management in each phase of construction.
Simplifying Construction Planning
The AEC Insights platform enables construction stakeholders to make better-informed decisions, more clearly define project scope, and improve strategic pre-construction planning. Owners, contractors, site managers, and administrative teams can leverage high-resolution imagery to evaluate prospective worksites and avoid unforeseen obstacles or hidden costs. While engineering teams can leverage the precise data they need with actionable aerial surveys in order to streamline site assessments.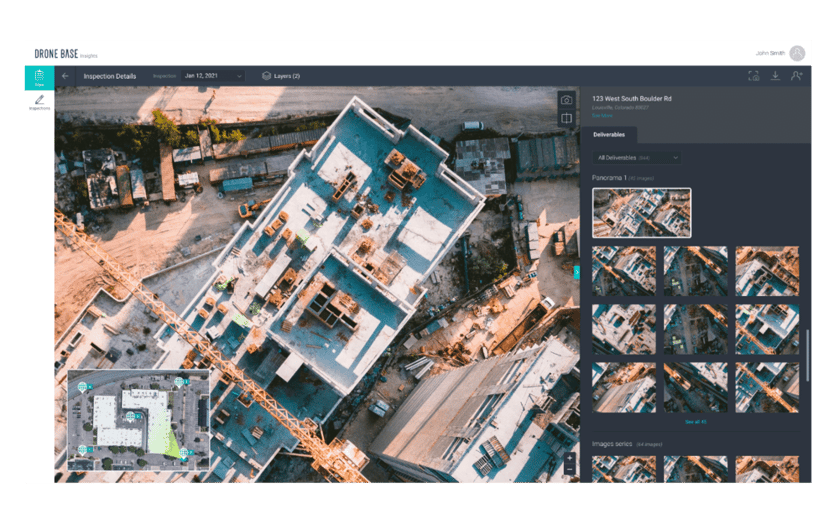 Expediting Projects Under Development
Throughout a construction project, there are multiple entities, teams, and even companies that must have a clear understanding of development progress, a key in protecting capital investments that are directly tied to timelines and budgets. With multiple projects distributed across entire regions, countries, or continents, gaining this visibility remotely creates huge efficiencies. With the AEC Insights platform, these key stakeholders can navigate through projects with visibility from every angle. Making it possible to easily access archives of present and historical worksite data to verify completed work without interrupting worksite operations.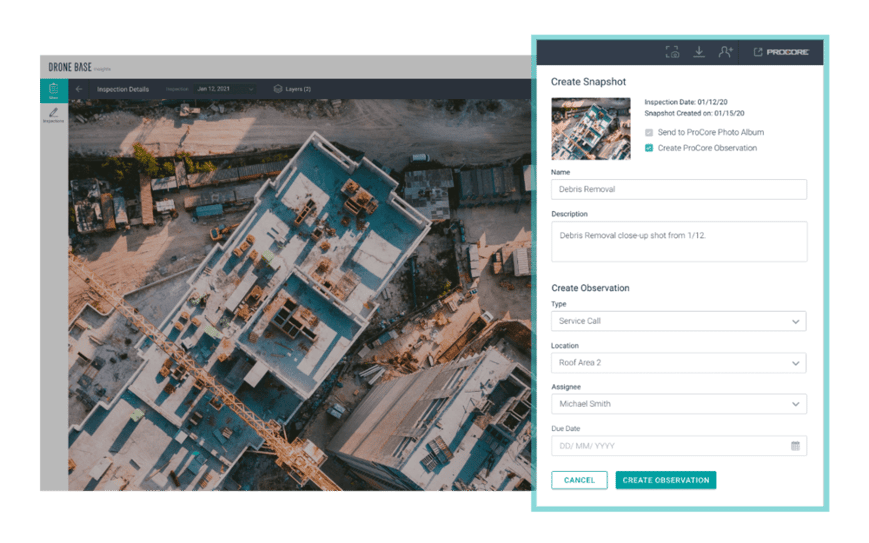 Enhancing Site Management
At DroneBase, we understand there are many tools our customers use in order to effectively manage their construction projects. That is why we've combined the AEC Insights platform with Procore's Construction Management tools, providing businesses with data collection and analysis solutions to improve project monitoring and enhance site management. The DroneBase Insights platform delivers a seamless flow of Photos and Observations to Procore, streamlines collaboration with internal and external stakeholders, and simplifies construction management in each phase of a project. Through this integration, users can better the distribution of resources, monitor supplies, forecast potential problems, control worksite risk, minimize exposure to losses, and remain informed throughout the lifecycle of a construction project without disrupting their existing workflows.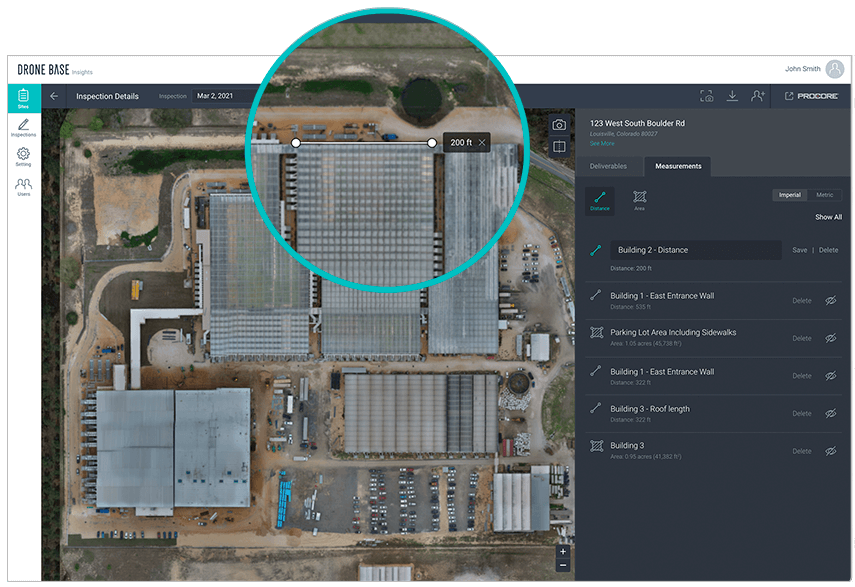 DroneBase is building tools to make construction monitoring easier than ever. We've organized the world's largest professional drone pilot network, pushing over 80,000 operators and counting. Coupled with our easy-to-use insights platform and integrations with best-in-class partners like Procore, making meaningful business decisions with enhanced visibility is at your fingertips. Visit our construction page to learn more and schedule a demo today!